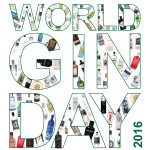 Get involved with World Gin Day 2017, with events, competitions and parties happening all over the world!
Make sure you're following us to keep up to date with the latest news and events on Facebook, Twitter (including the #WorldGinDay hashtag) and Instagram!
SUBMIT YOUR EVENT NOW for listing in the 2017 line up!
See what we were up to last year…