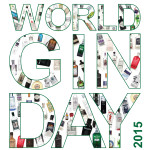 Gin lovers of the world rejoice as World Gin Day returns for its EIGHTH year on Saturday 11 June 2016!!
Founded by ginthusiast Yet Another Gin, and currently run by UK blogger and all round gin soak Gin Monkey, World Gin Day is a celebration of all things gin, giving us a legitimate excuse (not that we need one) to mix up a cocktail and learn about all of the exceptional gins that are currently on the market.
Make sure you're following us on Facebook, Twitter (including the #WorldGinDay
hashtag), and Instagram to keep up to date with the latest news and events!
The map below shows some of the events that took place last year (2015). Stay tuned for new info and events coming in the new year!